We're pleased to announce Convenience Store (Konbini Payment) and other Japanese payment options are now available on Shopify through the KOMOJU payment platform. KOMOJU is a Japanese payment provider offering a one-stop integration for all Japanese payment methods.
Konbini (which means "convenience store" in Japanese) enables the shopper to order goods and services online, and to pay for them over the counter in a convenience store. Japan has an extensive network of convenience stores, which makes this payment method very accessible to the Japanese shopper.
Setting up KOMOJU on Shopify
Please follow the steps below to start processing Japanese payments in your store:
1. Create a KOMOJU account
Create a KOMOJU account online using the following link: https://sandbox.komoju.com/en/sign_up
2. Enable KOMOJU on Shopify
After creating your account you will need to enable KOMOJU on your Shopify store. You can do so by logging into Shopify using the following link:
https://www.shopify.com/login?redirect=authorize_gateway%2F1051855
After adding KOMOJU to your store navigate to your payment settings page. In the section "Alternative payments" select "KOMOJU":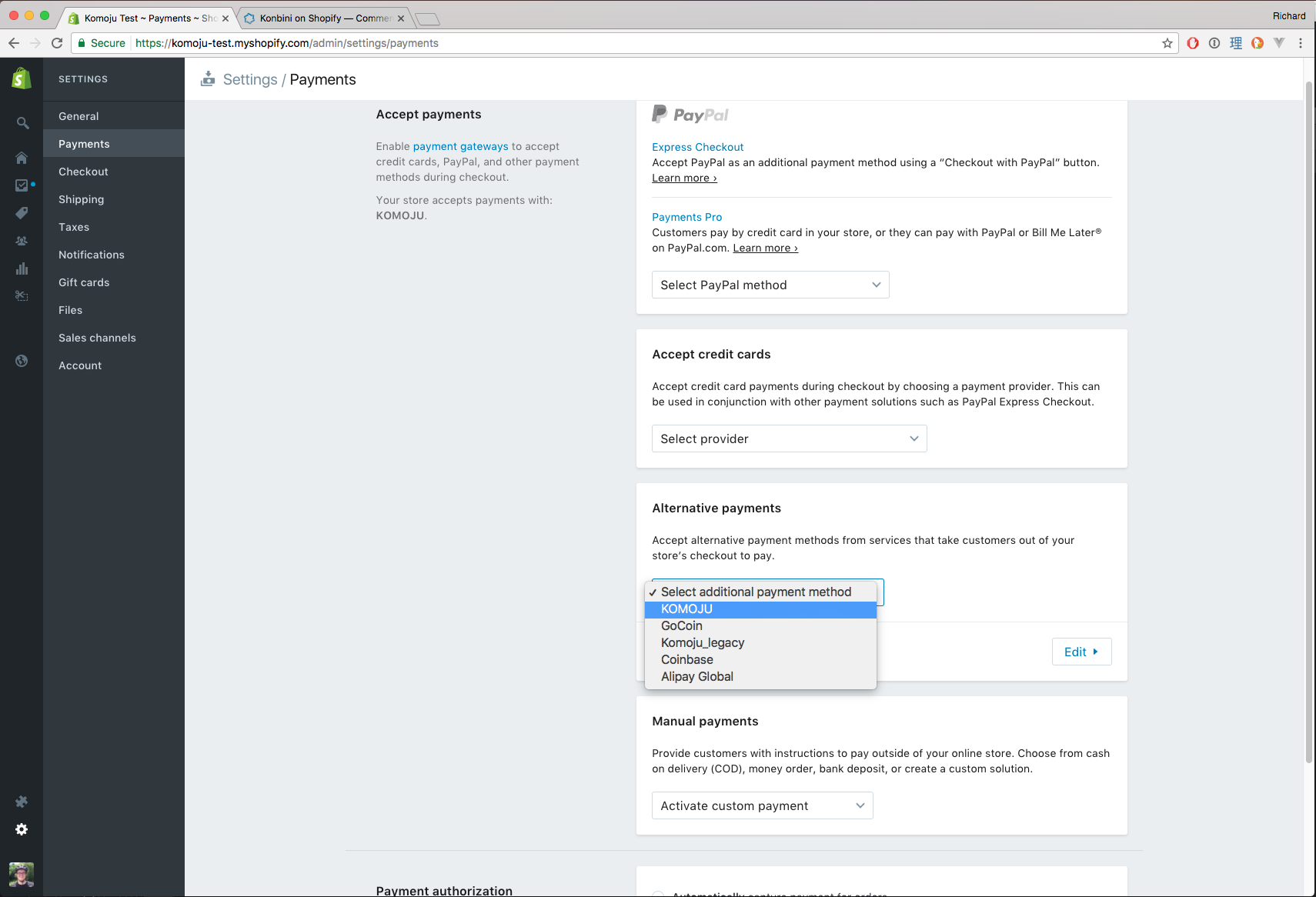 You will need to enter your KOMOJU "Merchant UUID" and "Secret Key". You can find these values in the KOMOJU dashboard by clicking on the "Settings" link as shown below: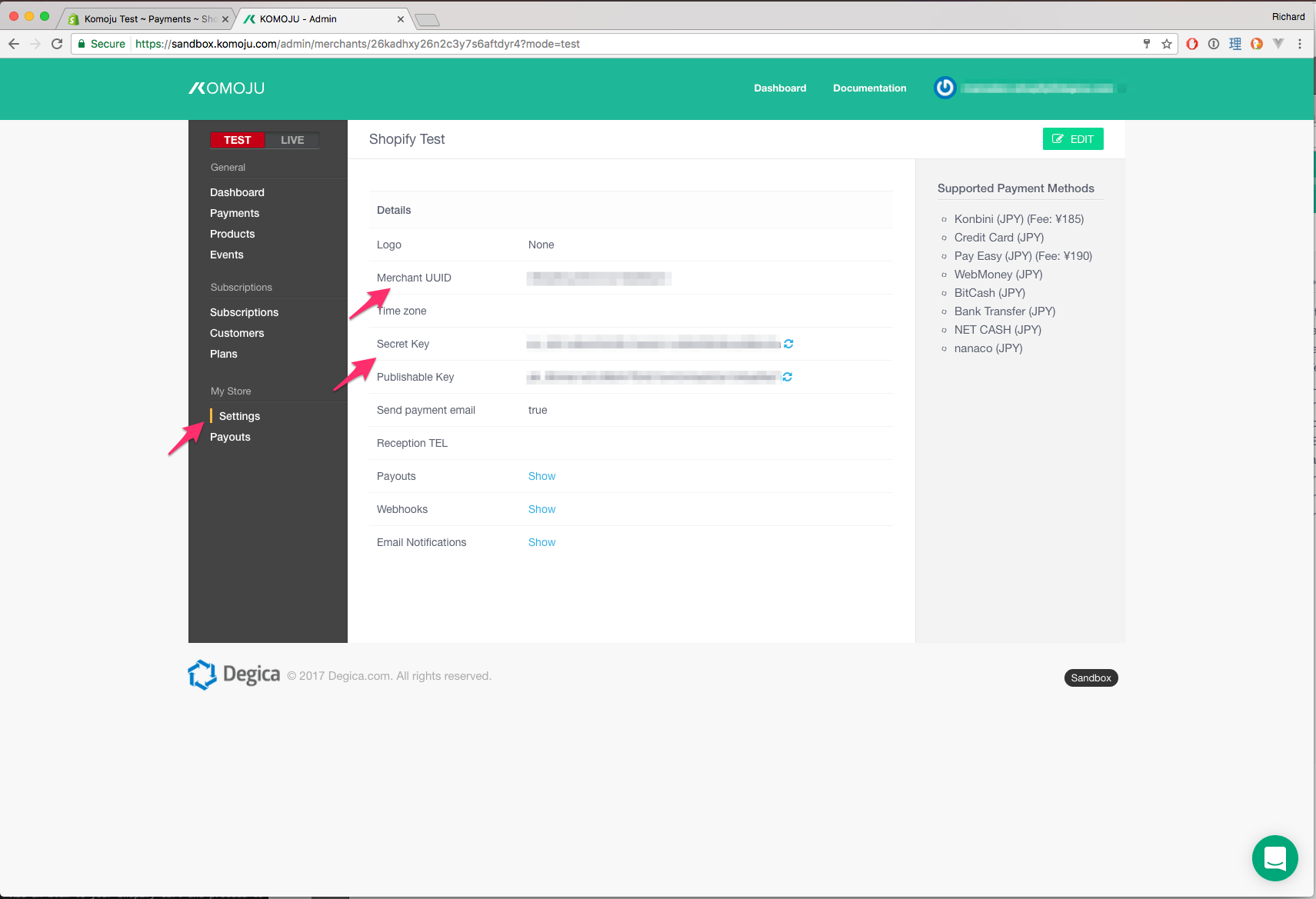 Please enter your "Merchant UUID" and "Secret Key" and ensure test mode is enabled. Save your payment settings and proceed to make a test payment on your store: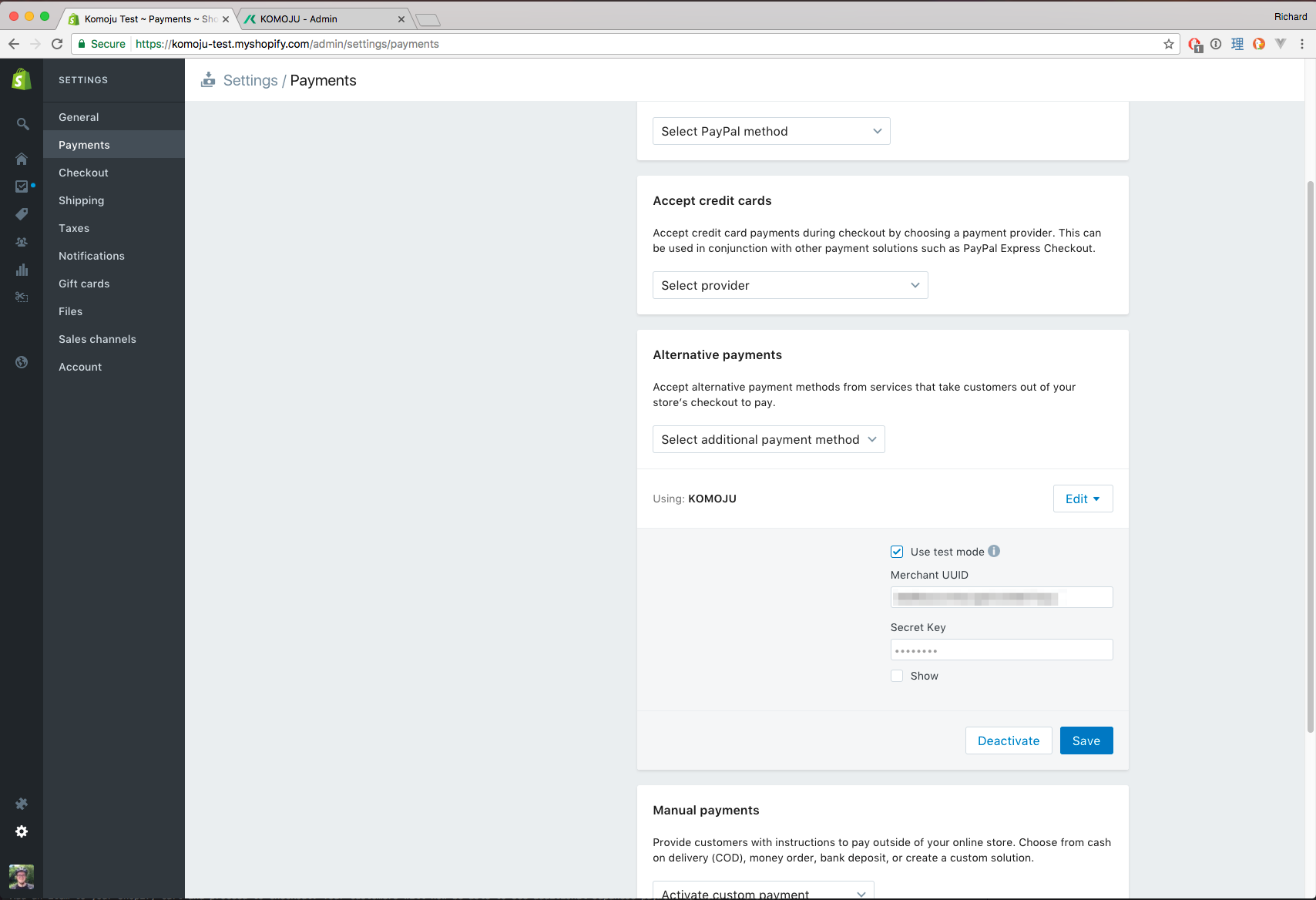 3. Creating a Konbini payment
Add an item to your Shopify cart and proceed to checkout. Your customers will now be able to see additional Japanese payment options at checkout: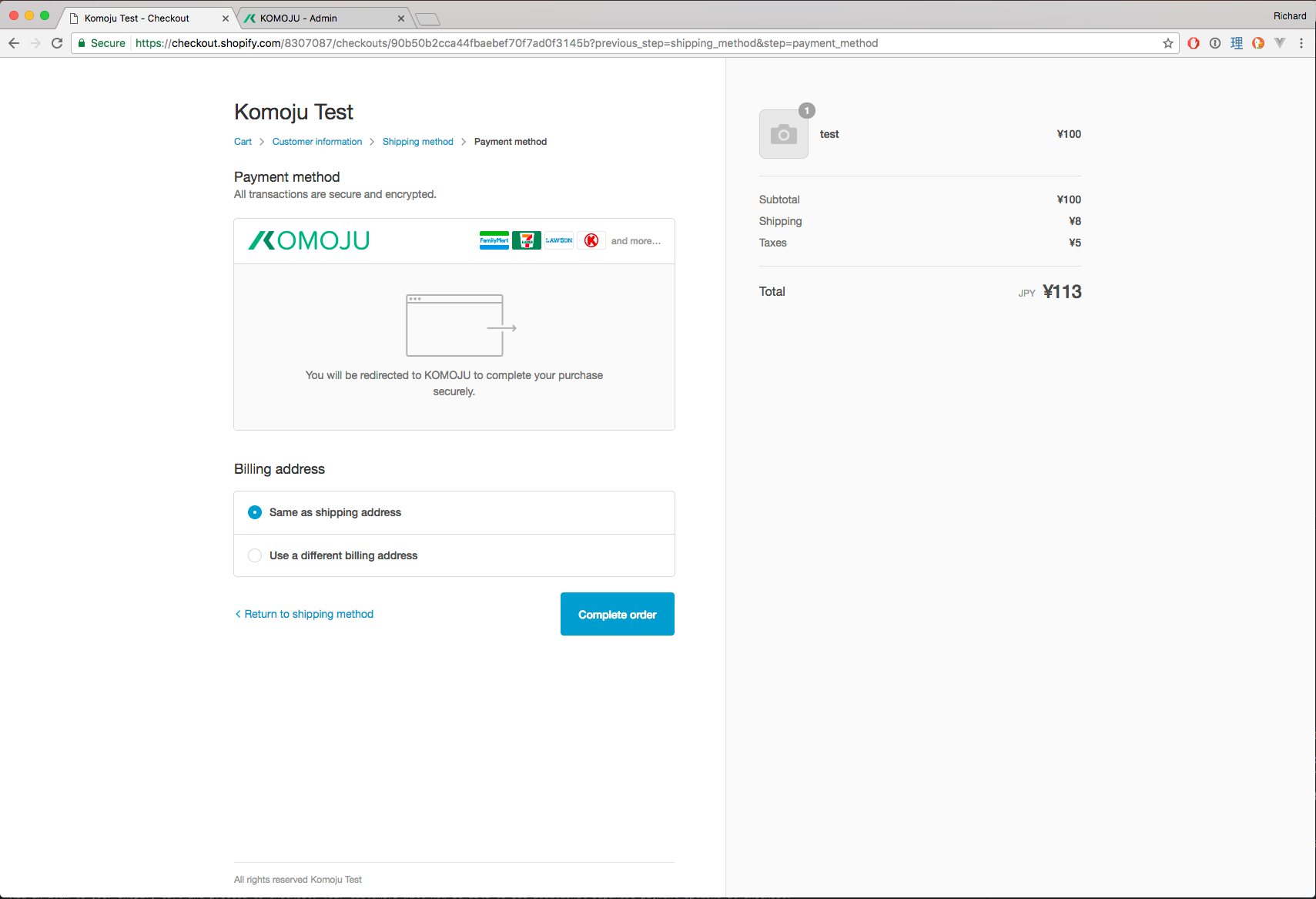 4. Going Live
Before you start processing real payments you will need to submit an application with details about your store. In your application please select which payment methods you are interested in adding to your store. Please follow the link below to submit your application:
KOMOJU - Submit a Production Application
Need help?
Please contact us at contact@komoju.com if you have any questions about setting up KOMOJU on Shopify.
Looking for a Rails developer
Degica is looking for a Rails developer to work with our dev team. Checkout the link for more information.